Check out our recent article by Wenatchee World! Click here.
By Sydnee Gonzalez
World staff writer
Oct 1, 2021
---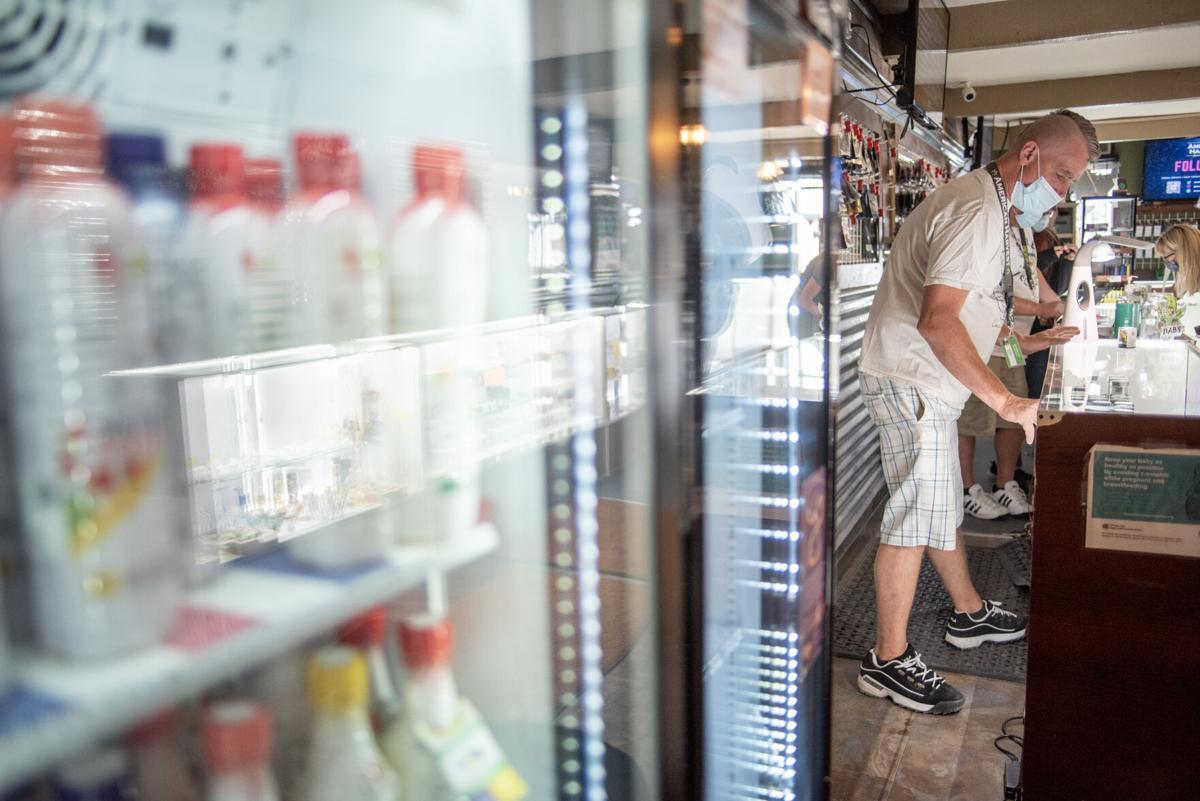 WENATCHEE — The cannabis industry in the Wenatchee Valley looks a little different than it did a few years ago.
Some of that development is the natural growth of a young industry, but COVID-19 pandemic also spurred a number of changes.
"It's kind of challenging to measure it because everything is new to us. It's a new industry," said Rob Miller, the general manager of Happy Crop Shoppe, which has locations in Wenatchee, East Wenatchee and Cashmere. "A lot of elements happened during COVID, so it was really difficult to determine if we got a boost with COVID since we were having progressive growth too."
Adapting to pressure
The state designated cannabis producers, processors and retailers as essential businesses, allowing them greater flexibility in adapting to the pandemic. But that designation didn't completely protect them from the toll of the pandemic.
Early on, some vendors were shutting down because workers quit or became sick.
"We'd see a rush of people because they were afraid they were not going to be able to get a product," Happy Crop Shoppe Co-owner Lisa Wendt said. "We never ran out of anything or ever truly had an issue, but it was definitely a concern for us."
Panic buying has since leveled off, but Miller said that inventory concerns have had a lasting impact on the store since they pushed management to partner with new vendors.
"If we would have just continued with all of our same vendors we had in the past, it would probably have impacted the availability of product," he said. "In the end I think we've benefited from it because now we have a greater diversity, a greater selection of products in our store. We probably doubled our variety in almost every category that we carry right now."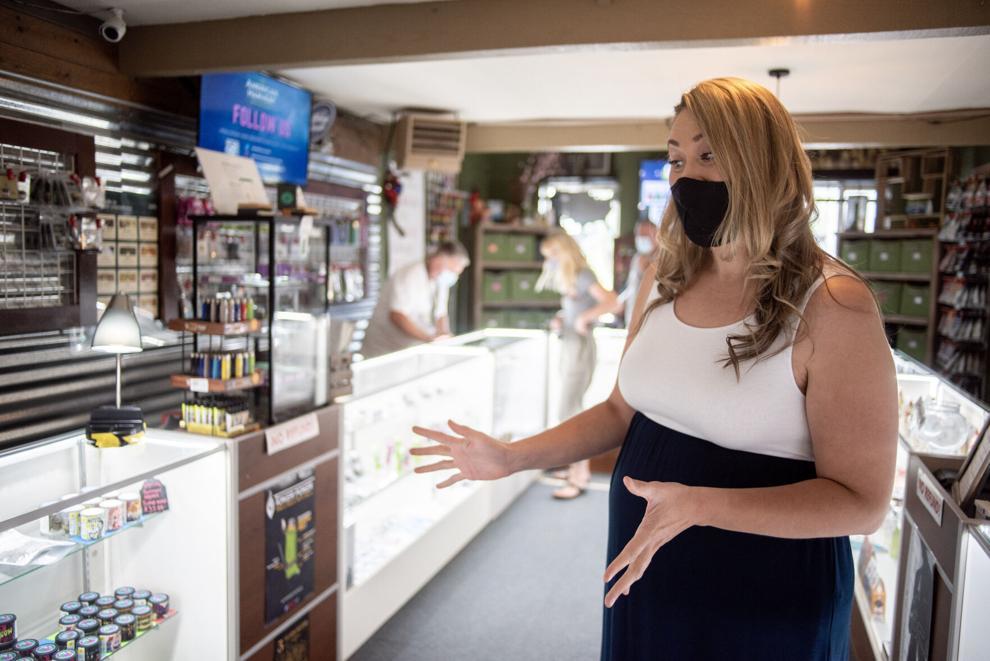 Some of those staffing issues, though, have persisted. Kelani Mirau, owner of American Harvest in Leavenworth, said although she personally hasn't struggled to find staff, her vendors have.
"They're just not able to get their robust crew like they had before," she said. "So the vendor days are a little bit harder to come by."
Unlike American Harvest, Happy Crop Shoppe has experienced staffing issues. Miller said in the past when he put a job posting on Indeed, he'd have 100 applicants within three days. Now he only gets 30-50 applicants.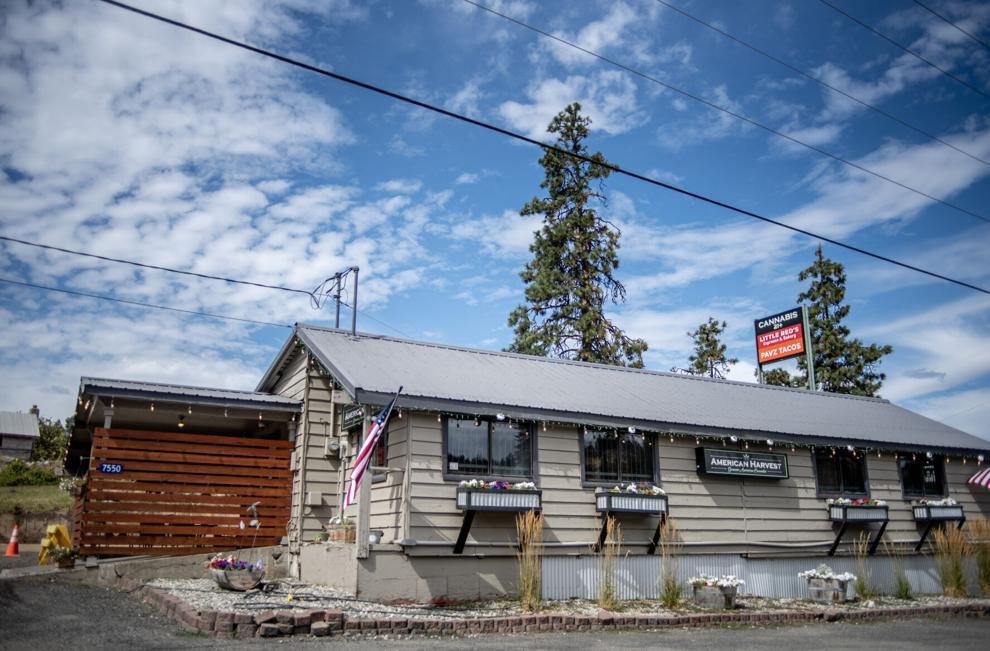 On the whole, though, the pandemic has been a positive for the industry. Statewide, cannabis sales have been up, with state revenue totaling more than $563 million this year as of June — a 23% increase from 2020, according to the Liquor and Cannabis Board.
"In times of crisis, purchase and consumption of goods that provide therapeutic relief typically occur," LCB compliance consultant Captain Jeremy Wissing said, adding the LCB also saw increases in liquor sales.
The addition of curbside pick-up and online ordering don't seem to have hurt sales either.
Curbside pick-up is only temporary. LCB allowances on the issue originally expired on July 31, but increased COVID cases pushed the board to reactivate them until Oct. 31.
"It's a great service for many," Miller said. "All of our stores are medically endorsed so we have medical customers that come into our stores and some of them have compromised immune systems so they would prefer — with or without COVID — not to have to come into a store environment."
In contrast, online cannabis ordering and social media advertising look like they're here to stay. Both The Happy Crop Shoppe and American Harvest saw online orders take off. Mirau said being able to shop from home gives individuals a safe space to learn more about cannabis.
"I noticed a lot of people were still dealing with the stigma, particularly in our valley," Mirau said. "We've seen a lot of new customers during the pandemic because of the online and curbside services."
A growing industry
While COVID changes have been a factor in the industry's success, they're not the only factor.
Take online ordering, for example. Although COVID pushed many local cannabis retailers to offer the service, register systems specifically designed for cannabis were also coming out — a godsend for retailers who have to comply with state tracing regulations.
"We're looking at those tools and how to develop them to make them more efficient for how we operate our stores," Miller said. "But COVID didn't impact that at all; that's just natural change and growth in such a new industry."
The LCB has also adapted, taking on more of an educational role. In January, the board created a compliance team separate from its enforcement team to help licensees comply with LCB regulations. The number of penalties issued is down 50% compared to last year.
LCB Communications Director Brian Smith said there's also a push to make the industry more diverse and that the board is working on licensing more people of color. Overall the future of the industry is promising.
"Washington was a pioneering state together with Colorado," Smith said. "We didn't have a roadmap to be able to follow, and we created this tight market and a tightly regulated system, and the market has matured and grown immensely."
---
Sydnee Gonzalez
World Staff Writer
Sydnee Gonzalez is a staff writer from Queen Creek, Arizona. She covers local government. Send story tips to gonzalez@wenatcheeworld.com